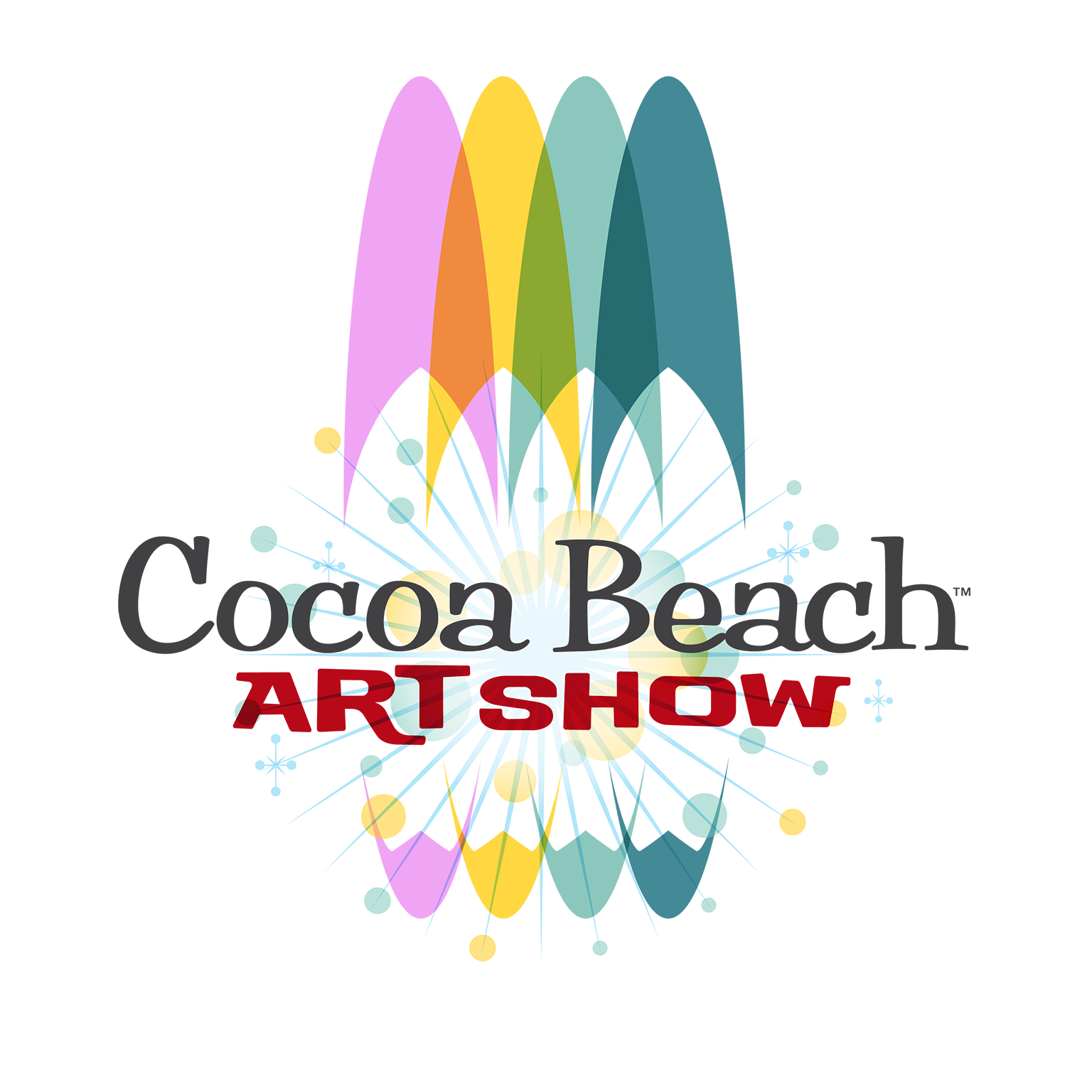 The Gigantic Company presents the brand identity for the new Cocoa Beach Art Show, which will be held Thanksgiving Weekend, 2014 in Downtown Cocoa Beach.
The logo represents the unique history that made Cocoa Beach famous as a small beachside town transformed by the exciting Atomic and Space Age of the 1950s.
Its four main color bands represent the elements that make up Cocoa Beach's distinctive flavor – pink for fun, yellow for the sun, aqua for the ocean, and blue for its lagoon. As they overlap, they create deeper colors that represent the combination of these distinctive elements, which together explode in atomic aspect to create the unique spirit of Cocoa Beach.